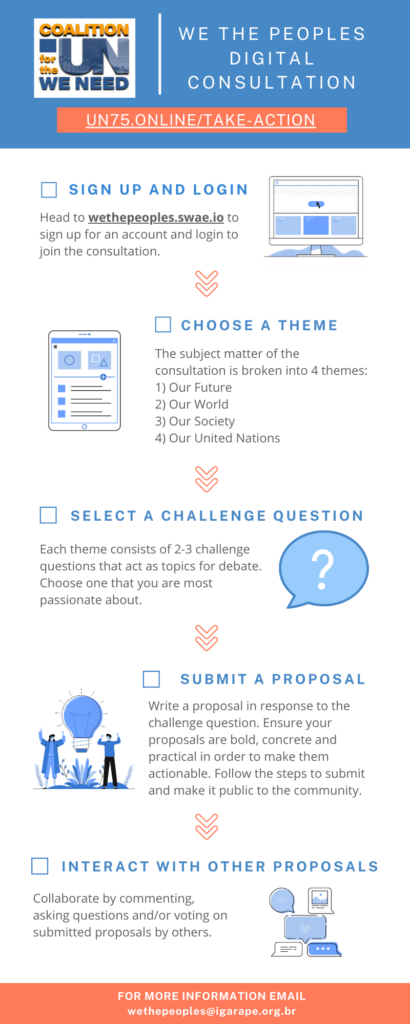 On behalf of the UN Secretary-General's office, a digital consultation called "We the Peoples" is being facilitated by the Igarapé Institute and partner organizations from different sectors and regions, including C4UN.
The consultation aims to gather views from diverse stakeholders on how to accelerate the commitments made in a recent Declaration adopted by the General Assembly to mark the UN's 75th anniversary. The Declaration asks the Secretary-General to report back by September 2021 with further ideas and recommendations "to advance our common agenda and to respond to current and future challenges". The report will be informed by consultations with Member States, thought leaders, young thinkers, and public consultations. The "We the Peoples" digital consultation is part of this effort.

The consultation will run until May 21, 2021.
With the world facing unprecedented and interconnected challenges, the United Nations is seeking input on the future of multilateralism.
A video overview of the consultation platform is also available.