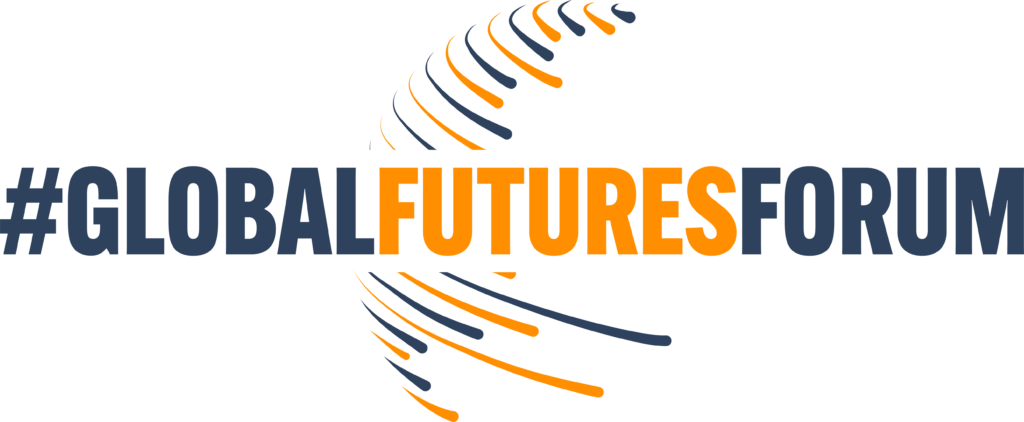 ---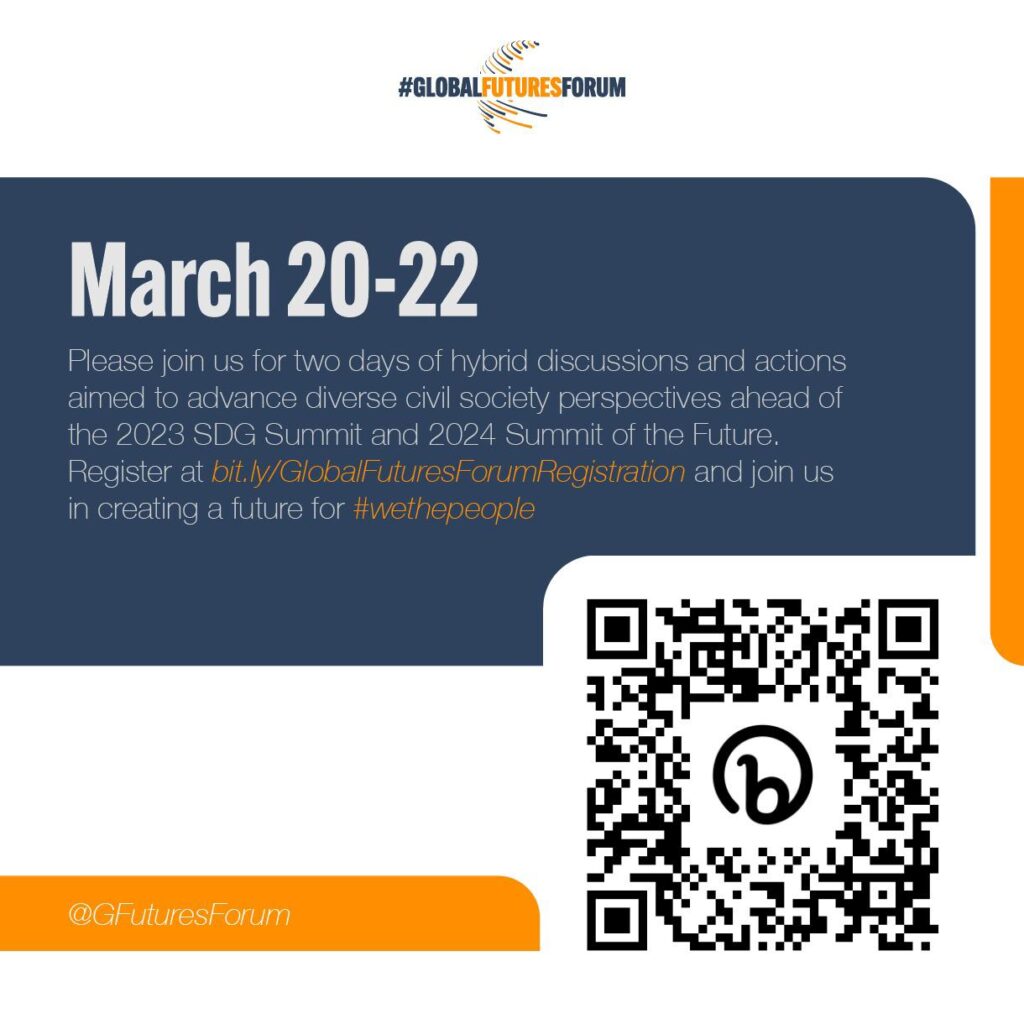 Registration is now open for the Global Futures Forum! Confirm your in person or virtual participation and join the global initiative.
---
The United Nations Summit of the Future (SOTF), proposed for September 2024 in New York, is a critical milestone in the reform process initiated by UN Secretary-General António Guterres's Our Common Agenda report. It is intended to "advance ideas for governance arrangements in the areas of international concern mentioned in this report, and potentially others where arrangements are nascent or require updating."
This gathering will take place a year after the SDG Summit and the Ministerial Meeting on a Summit of the Future, scheduled for September 2023 and likely to define the scope and ambition of the SOTF. In order to ensure that diverse civil society perspectives are engaged in the preparatory process of the 2024 Summit of the Future and preceding 2023 SOTF Ministerial Forum to build the UN we need, a civil society-led Global Futures Forum (GFF) will take place 20-21 March 2023, in New York with an additional Missions Engagement Day on 22 March.
To help build and shape the various tracks of the GFF visit the "Get Involved" tab below.
---
For those joining the GFF in person, please plan to stay on and participate Wednesday, 22 March for "UN Missions Engagement Day." We are working to facilitate teams of 3-4 advocates to visit several dozen UN Missions to promote key proposals from our GFF Outcome Document. If you are free to participate, please let Toussaint Céspedes (email: btoussaint@stimson.org) know of your interest and availability on 22 March, as well any personal contacts at a UN Mission that you feel should be visited.
Our collective goal will be to persuade as many UN Ambassadors as possible and their colleagues of the value of ensuring diverse perspectives from civil society to the SOTF preparations, including by helping like-minded countries to raise the ambition for the Pact for the Future and its related negotiations tracks.
---






---
Coordination Ecosystem
The Coordination Ecosystem is an international network of partner organizations supporting the Global Futures Forum (GFF). Joining the ecosystem would involve attending one monthly planning meeting, supporting the programming of the event, and helping with outreach, recruitment, and fundraising for participants to partake in the GFF, especially from the Global South and marginalized groups.