To help advance civil society advocacy in the lead up to the proposed Summit of the Future (SOTF) in September 2023, C4UN has prepared a series of reports on the significance of the OCA and the preparation for the SOTF.
The first report features civil society recommendations that informed the five thematic OCA consultations held by the General Assembly from February 10 to March 8 2022.
The second report includes a "SWOT analysis" categorizing Member States as "allies" "supporters" "skeptics" or "neutral" based on a compilation of their views on the SOTF and its thematic tracks.
The third report highlights key takeaways from the GA informal interactive dialogue with incoming 77th President of the General Assembly, H.E. Mr. Csaba Kőrösi of Hungary, on OCA priorities and the preparations to be made for the SOTF during his tenure beginning in September 2022.
The current PGA, Abdulla Shahid, provided additional information on the organization of the SOTF. Following his letter of 20 May 2022 about follow up to the summaries of the GA thematic consultations on the OCA, PGA Shahid announced in early June the appointment of co-facilitators for the SOTF "modalities" resolution and for the resolution establishing the UN Youth Office. A C4UN backgrounder on these PGA Co-Facilitator appointments may be found here.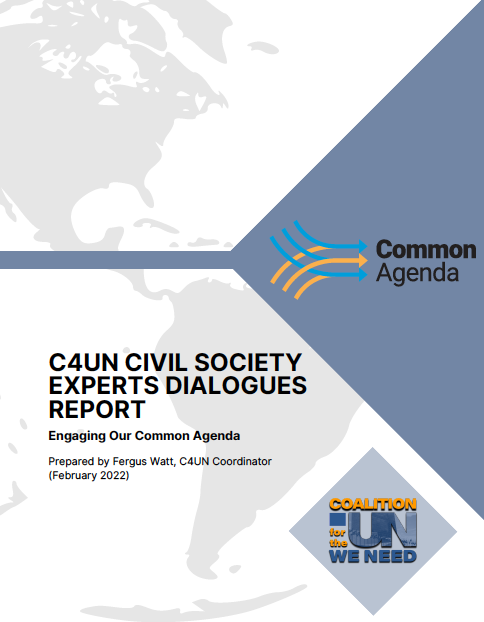 ---